by Jon Molin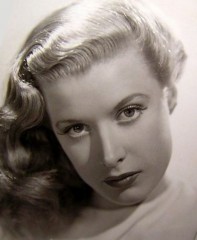 Did You Know???
…we have a star in our midst, and her name is Jane Kean? She has chosen Toluca Lake for her home town and has lived here for over a decade.
I had the pleasure of first meeting her several years ago when she asked me for help. While escorting her small dog out of the elevator for a leisurely walk, the leash had somehow managed to jam itself in the elevator door. I was doubly amazed. First by the fact that I was able to free the leash from it's tether, and that I was face to face with a true Hollywood icon. Jane smiled, thanked me three times and was on her way.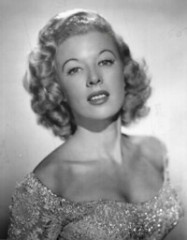 A little research turned up some interesting facts. She was born in Hartford Connecticut on April 20, 1924. Ms Kean and her sister Betty worked as a comedy duo. They performed in the nightclub circuit, including the Copa Cabana, in the 1940's and 50's. Her career has spanned over 60 years with starring roles on stage. Working with her sister she appeared in the Broadway musical "Ankles Aweigh."
Ms Kean made her film debut in 1941 for Republic Studios. The picture was called "Sailors on Leave." She worked with Jackie Gleason in a small part on the show "Along 5th Avenue." This appearance would later result in Jackie remembering her while casting his weekly hour television program, "The Honeymooners."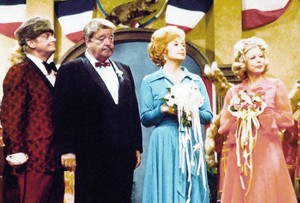 The rest is history. We of a certain age, remember Jane for her role of Trixie Norton on the beloved series. She remained on the show from 1966 through 1970.
You remember "Sgt. Bilko" (The Phil Silvers Show)? How about "Make Room For Daddy?" That show starred Danny Thomas, (Marlo's Daddy). And there was "Dallas" and "The Facts of Life," "The Lucy Show" and "The Ed Sullivan Show." The list goes on and on. Well, our beloved Tolucan was on all of them!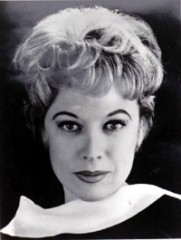 As if this body of work wasn't enough, you can read her memoirs in her book, entitled "A Funny Thing Happened on the Way to The Honeymooners…I had a Life."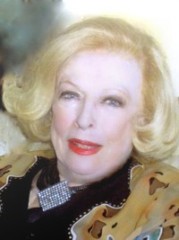 If you are fortunate enough to see her walking her dog on Riverside Drive, make sure you stop to say hello, she is really a terrific gal!
PS: She is also a member, in good standing, of the Toluca Lake Chamber of Commerce.