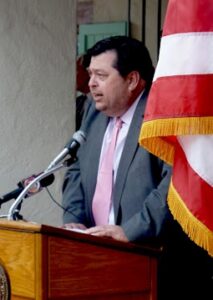 On August 24, 2023, Richard Krum Bogy passed away after a brief illness at the age of 62. He was larger than life in every way. A man of limitless energy and passion, he was unfailingly generous, and possessed an immense heart and a huge infectious laugh. He was the greatest of friends, a tireless civic, community and business leader, and a relentless advocate for Los Angeles, especially Toluca Lake. He will be sorely missed by all whose lives he touched.
A sixth generation Californian, Richard was a life-long resident of Toluca Lake. His family owns the Toluca Lake Company, which began developing Toluca Lake in 1923. Richard grew up in Toluca Lake and at the family ranch in California's Central Valley, where he spent summers with his grandfather and uncles, becoming an expert rider, roper, and wrangler. Richard was a proud honors graduate, with a major in California history, of the University of Southern California. He was a lifelong supporter of USC and attended every USC home football game for more than forty years.

A Community Leader
Richard was a respected historian, particularly with respect to Southern California history. He was often called upon to write, speak and give presentations on the history of the Southern California missions and ranchos, the San Fernando Valley and especially Toluca Lake.
In 1999 Councilman John Ferraro asked Richard to help develop a Neighborhood Council system. Richard went on to successfully advocate for a separate Council for Toluca Lake (which had fewer than the required residents) and he co-authored the Charter Bylaws and served as a first Director and Vice President of the Council.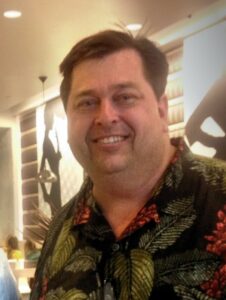 Past President of the
Toluca Lake Chamber of Commerce
Richard served the Toluca Lake Chamber of Commerce in a variety of officer and committee positions, including President for several terms. During his Chamber Presidency in 2006, the Chamber became recognized as one of the leading Chambers in the San Fernando Valley. Richard was a leading voice in challenging and encouraging its membership to take a leadership role in preserving and enhancing the community of Toluca Lake. To this day, Toluca Lake remains a special place, and although only twelve miles from the center of Los Angeles, is a calm and peaceful oasis for those who work, live and shop here.
Richard was a leader in establishing the Toluca Lake Tree Coalition, and the Riverside Drive median. His efforts with other community leaders resulted in the creation of the Lankershim Village Corridor. For several years, Richard served as a member of the Griffith Park Masterplan Committee, and in that role worked with the Council and the City in acquiring Burbank peak for Griffith Park.
From the Los Angeles Times, February 24, 2006, when he was fighting alongside Tom LaBonge to preserve the Hollywood sign:
"This is an emergency situation.  This is preserving a piece of park forever.  If we let it go now, it will be lost forever."
Richard Bogy, President of the Toluca Lake Chamber of Commerce
When a massive development at Universal Studios property was planned, Richard joined with other concerned citizens to create Communities United for Smart Group, which presented a mutually acceptable and viable alternative plan. He served on the Universal Studios Community Advisory Board since its inception.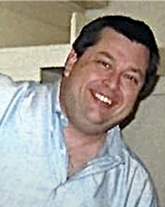 Richard was a longtime Board member of Campo de Cahuenga. He was devoted to ensuring that the Campo's place in history as one of the most important sites in California's history is never forgotten. Richard was instrumental in establishing the Campo's Summer Concert series, and the annual historical reenactment of the signing of the Treaty of Cahuenga, which ended hostilities between Mexico and the United States, and resulted in the Treaty of Guadalupe Hidalgo, which established the United States as one nation "from sea to shining sea."
In his professional career, Richard was a great mentor, and as a long-time member of the Downtown Los Angeles Rotary Club, was influential in the development of the D.A.R.E. Program, a joint initiative between the Los Angeles Police Department and the Los Angeles Unified School District, which ultimately became a national program, and which provided students with the tools to withstand peer pressure to take drugs and to resist gang influence. For many years, Richard helped lead Project InVEST, a group of volunteer professionals, which taught high school students the fundamentals of business and enterprise, to prepare them to successfully enter their professional lives.
RIP
---
Here are articles Richard wrote regarding the history of Toluca Lake.
General Charles Forman, Toluca Lake's Founding Father