There are two ways to pay your annual Chamber dues.
Mail your check to:
Toluca Lake Chamber of Commerce
P O Box 2312
Toluca Lake, California 91610


. . .

Log on to your Chamber account and pay via PayPal
  (If you've forgotten your password, use the link for
    I forgot my password to reset your password.)
After logging on, select Renew Membership from the menu on the left.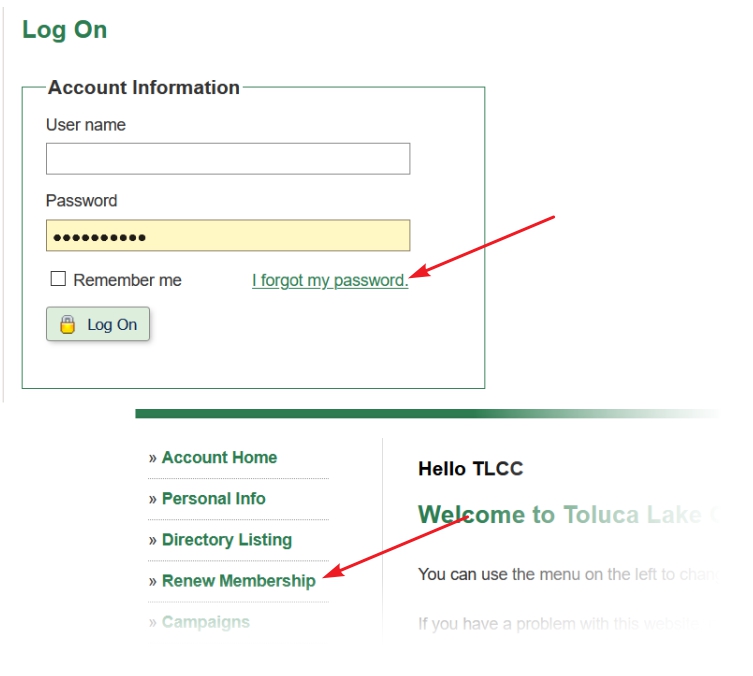 Types of Memberships
Annual Dues

Resident / Non-Merchant

$50.00

Non-Profit Membership

$130.00

Business Membership

1 – 25 Employees

$150.00

26 – 50 Employees

$200.00

More than 50 employees

$300.00

* Associate Membership

$130.00

An Associate Membership is an individual listing of an employee of an existing member company.
---
On Your Website
Let everyone know that you are a
Member of the Toluca Lake Chamber of Commerce
Display one of these membership logos on your website. You can
<a href="https://www.tolucalakechamber.com/"><img src="https://www.tolucalakechamber.com/members/TLCC_Member_Logo_200.png" alt="Member of the Toluca Lake Chamber of Commerce" /></a>