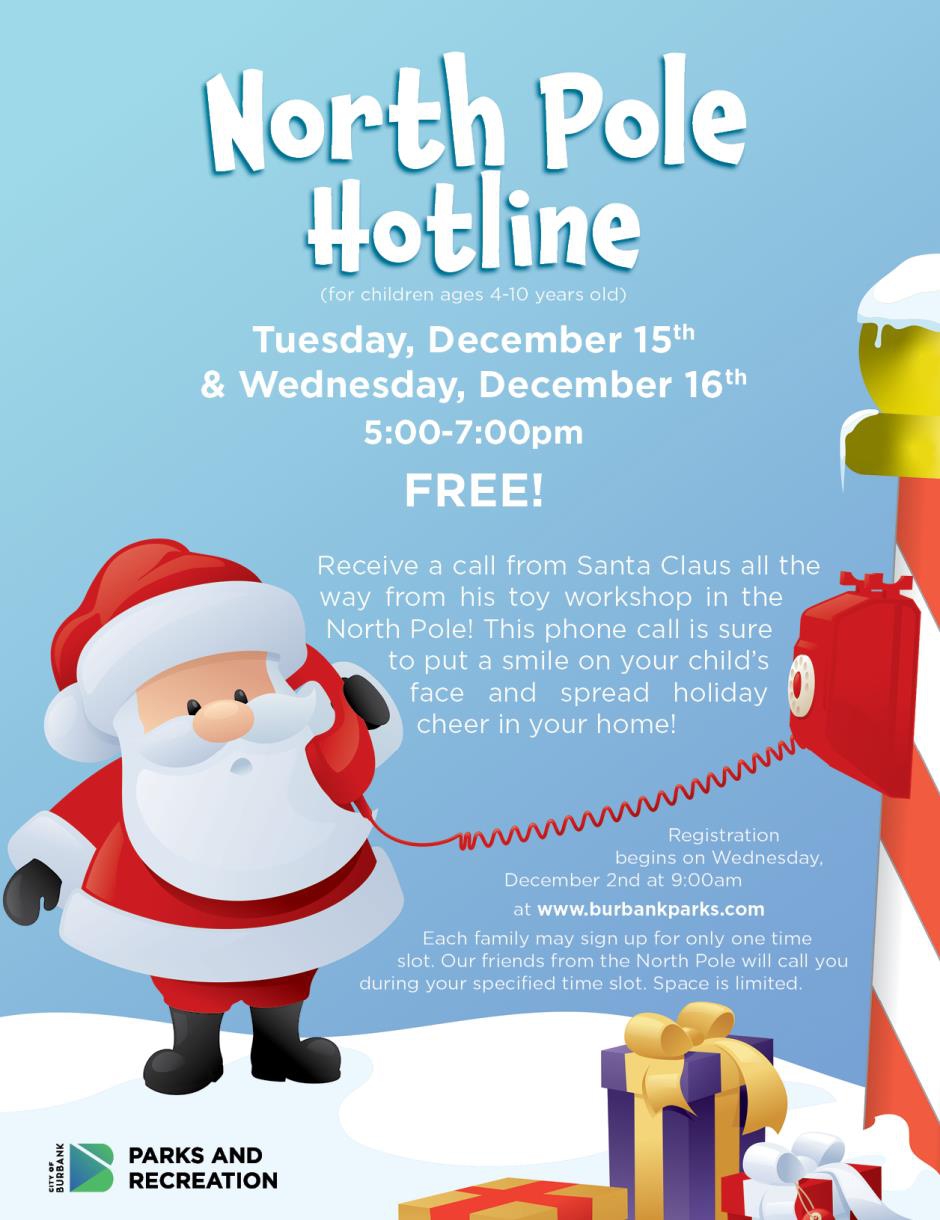 North Pole Hotline
Tuesday, December 15th & Wednesday, December 16th
5:00-7:00pm
Receive a call from Santa Claus all the way from his toy workshop in the North Pole! This phone call is sure to put a smile on your child's face and spread holiday cheer in your home!
Registration begins on Wednesday, December 2nd at 9:00am at www.burbankparks.com
Each family may sign up for only one time slot. Our friends from the North Pole will call you during your specified time slot. Space is limited.