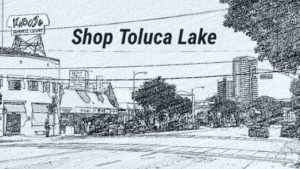 Dear Tolucans,
Your local merchants appreciate your support through these strange and unchartered times. Small businesses EVERYWHERE have had to either close temporarily due to the services they provide or play this day by day adjusting hours and services provided. Please know that those of us who are open are doing everything we can to create an environment that is safe for all Tolucans.
Our lovely customers have been asking "what can we do to help our favorite small business?"
Here are a few tips:
Merchant's outgoing voicemail messages, websites or signs on shop windows will inform you of their current plans.
Visit your Chamber of Commerce websites for merchant phone or email information. Some of your favorite merchants can be found at:
Purchase gift cards online today for local merchants and use them when this is over. Hold your existing gift cards for later use.
Order take out or delivery from your local restaurants. This might be safer than waiting in line for an hour at Costco! PLUS food distributors have PLENTY of food and NEED to supply those that are capable of take out or delivery.
Be kind. Be patient. No need to OVER buy at Trader Joe's or Pavillions etc., as they will be allowed to stay open.
Please thank those that are able to stay open especially in Grocery Markets and Doctor's offices. We appreciate you!