Free Chamber Membership for One Additional Year
with each ad placed in the soon to be printed
Toluca Lake Business Directory
Let everyone know that you are open again. We are very sympathetic to the challenges our members are facing with the COVID-19 restrictions, and we are dedicated to the success of our small business community. We are including an additional one-year of free membership for no extra charge for every Chamber member who takes out an advertisement in the new Directory. Let people know about any changes to your business.
If you are not yet a member, you can join for free until the end of the year.
Please drop us an email and let us know if you wish to
Reserve a spot in the directory info@TolucaLakeChamber.com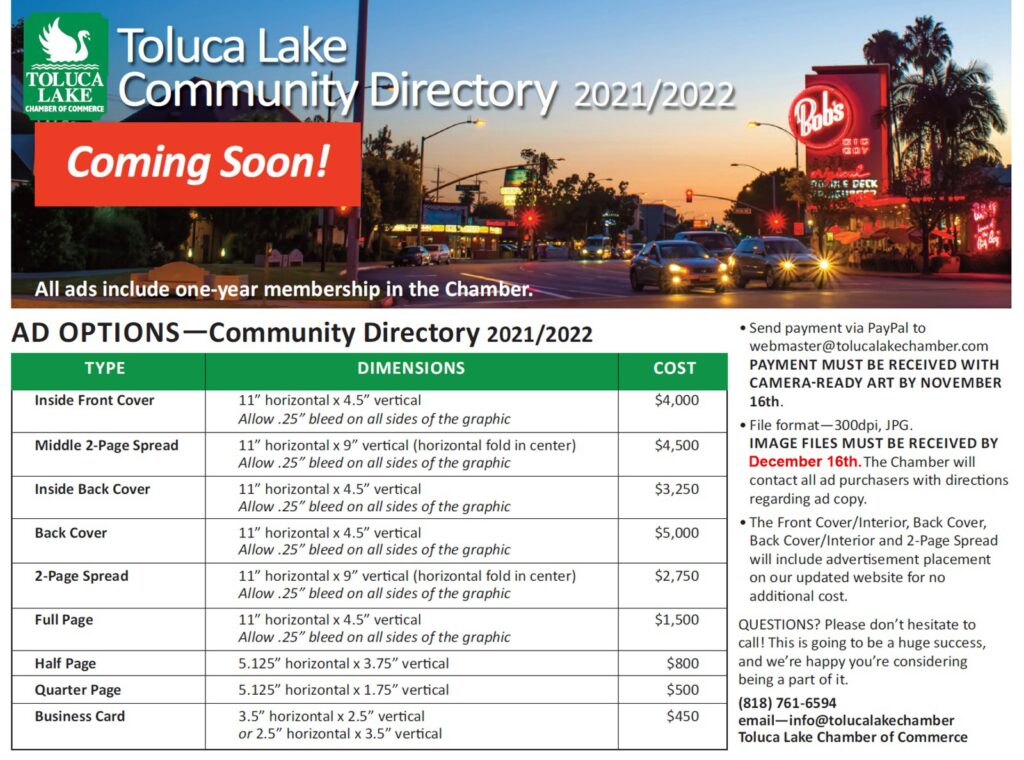 In combination with our Toluca Lake App, the Chamber website and email campaigns, the 2021-2022 Business Directory will provide excellent marketing that will be in the homes and local business for the next two years.
Thank you all very much for your support of the Toluca Lake Chamber of Commerce.