LIMITED SPACE AVAILABLE – ONLINE PRE RESERVATION ONLY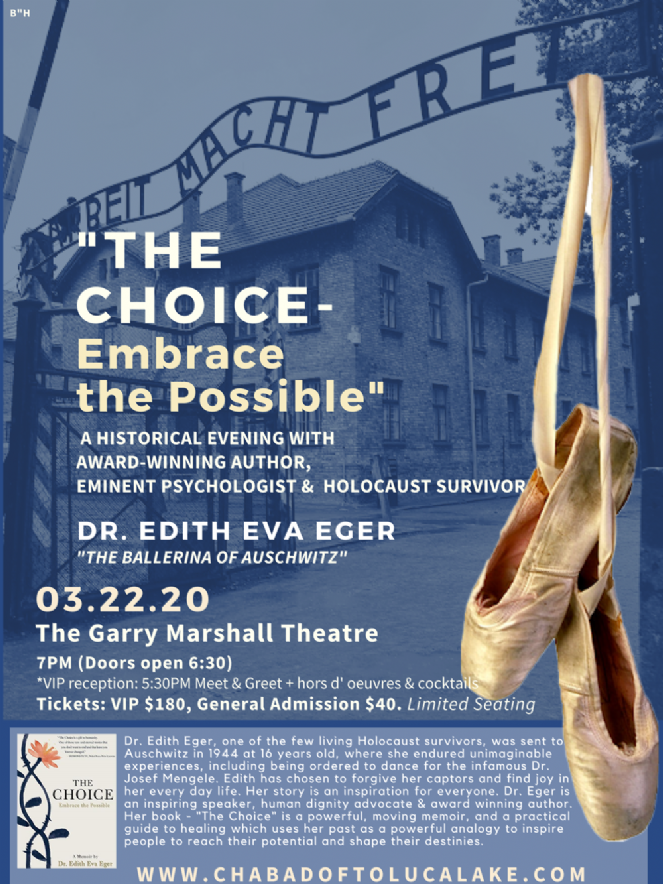 Dr. Egar chose to transform her painful past into a powerful gift, one she uses to help others heal.
D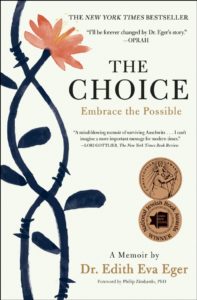 r. Edith Eger is one of the few living Holocaust survivors to remember the horrors of the camps. At the age of sixteen, Edith Eger, a trained ballet dancer and gymnast, was sent to Auschwitz. Hours after her parents were killed, Nazi officer Dr. Josef Mengele forced Edie to dance for his amusement and her survival. Edie was pulled from a pile of corpses when the American troops liberated the camps in 1945.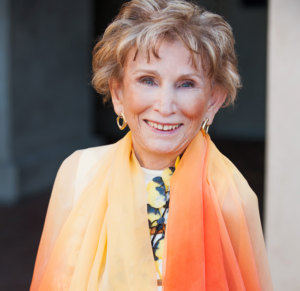 Edith has chosen to forgive her captors and find joy in her every day life. Her story is an inspiration for everyone. Dr. Eger is an inspiring speaker, human dignity advocate & award winning author.She is a sought-after clinical psychologist and lecturer, helping individuals discard their limitations, discover their powers of self-renewal, and achieve things they previously thought unattainable.Her book – "The Choice" is a powerful, moving memoir, and a practical guide to healing which uses her past as a Holocaust survivor and thriver as powerful analogy to inspire people to reach their full potential and shape their  destinies.
She shares a message of healing and personal growth, a message of freedom from self-imposed limitations. A message of CHOICE to move from recovery to discovery and beyond.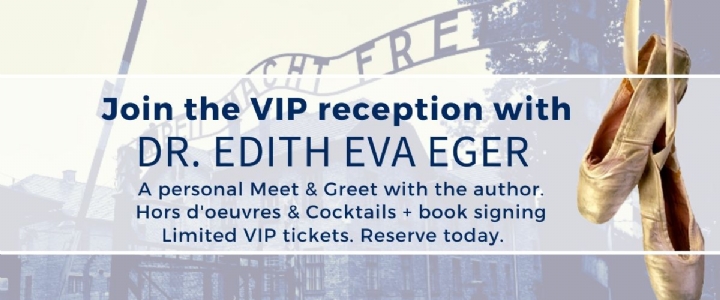 If you would like to join Edith for an exclusive pre-show meet-and-greet with hors d'oeuvres and cocktails, please consider becoming an event patron. You will gain access to this private, exclusive reception at 5:30 p.m.and receive VIP front row seating for the event. Eva will sign books and meet with you.