Your favorite Groomers at a la Mutt are OPEN by appointment only Tuesdays through Saturdays!
Please call 818.760.3366 or email grooming@alamutt.com if you would like to make an appointment or to place an order for pick up or FREE local delivery. Please leave a message if we are not available & we will return your call a.s.a.p.
We appreciate your business and you! Be safe, stay healthy & we look forward to seeing you soon.
---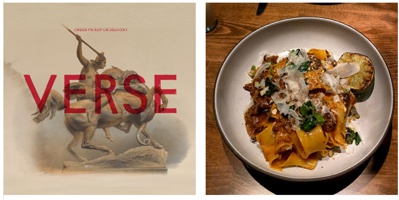 Online Ordering • Curbside Pickup
Verse Restaurant
4200 Lankershim Blvd. 818-747-2135
www.Verse.LA
Verse restaurant would like to extend a 15% off discount through Labor Day weekend, for all take out orders to the members of the Toluca Lake Chamber of Commerce. Please visit www.Verse.LA to order and schedule pick up and use code "coc2020" to apply your discount upon paying.
---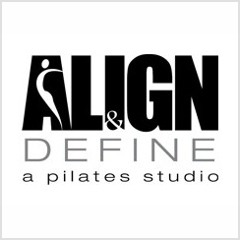 Online Sessions
Align & Define, A Pilates Studio
Virtual alternatives on Zoom for group online Pilates classes for $25 an hour. Call or Email for information.
---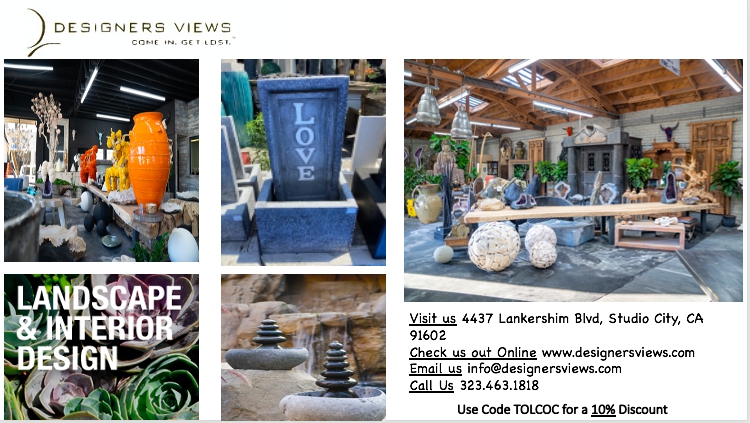 ---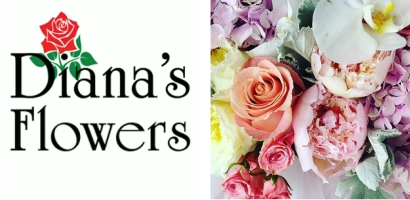 .
Diana's Flowers
5212 Laurel Canyon Blvd. 818-763-6993
FlowersDianas@yahoo.com www.DianasFlowers.com
We are open during this unprecedented time! Thank you for supporting our small business as we work safely to deliver beautiful flowers to your friends and loved ones. We take every precaution by wearing gloves, masks. We only offer contactless delivery and we appreciate your understanding as some flowers may be substituted in your design. If you have any questions before placing an order please email us: FlowersDianas@yahoo.com for a faster response.
---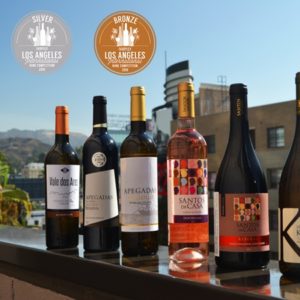 Free Delivery
Diniz Cellars
Burbank 310-734-9066
Sandra.Gomes@DinizCellars.com
www.DinizCellars.com
Portuguese Wines
---
The Enchanted Florist
Online Shopping • Delivery • Pick up
www.TheEnchantedFlorist.org 818-840-8556
Situated in the heart of Burbank, The Enchanted Florist is devoted to making quality, hand-crafted arrangements that will take your breath away! Serving Television, movie sets and celebrity clientele.
---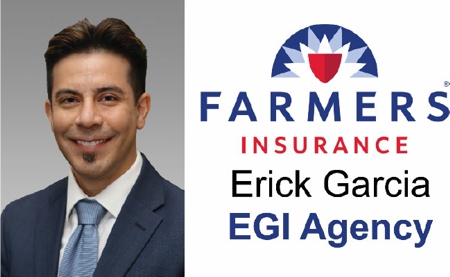 We are open and here to help our community. Contact us for your residential and commercial property insurance planning. Here to support your family as an agency providing a variety of carriers. We also offer life and final expense insurance.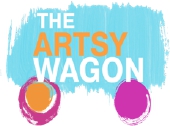 Call for an appointment at (818) 845-5003 or click here to contact us. Get a free "Artsy Wagon" kit with a home quote. While supplies last.
---
15% Off • Browse Online
Generales & Generales
10141 Riverside Drive 818.763.9768
www.generales.com info@generales.com
Although our showroom will remain closed until the quarantine has been lifted, we want you to know we are still here to fulfill your gift giving needs. We are available to take your calls and answer your emails.
We are working on our website and adding new jewelry almost everyday. At this time we are offering 15% off on all jewelry.
---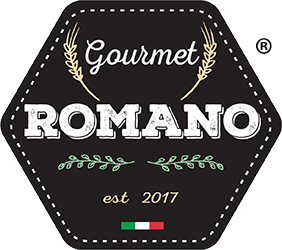 Free Delivery • Curbside Pickup • Online Ordering
Gourmet Romano
4017 W. Riverside Drive 323-740-0004
Online and Telephone Orders for curbside pickup.
---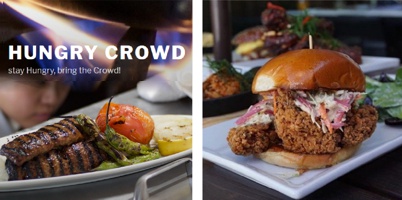 Delivery • Takeout
Hungry Crowd
10140 Riverside Drive
213-500-3609 info@eatHungryCrowd.com www.eatHungryCrowd.com
New American, Korean cuisine with shared plate, serving Tuesday through Sundays. We are currently doing takeouts and deliveries because of COVID-19. We have been following the guidance of the CDC and our local health departments so the only thing that needs to be done is for our customers to enjoy a meal from us at home. We will continuously monitor the current situation to ensure the safety of our customers and staff.
---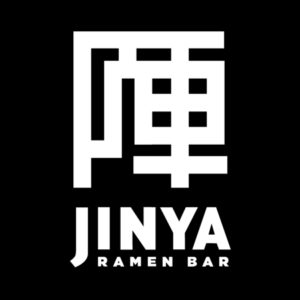 Takeout • Pickup
Jinya Romen Bar
4011 W. Riverside Drive 818-238-9875
www.Jinya-RamenBar.com/locations/detail/burbank
Order online or by phone. Delivery through Postmates.
---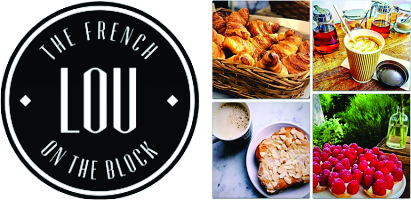 Takeout • Curbside Pickup
Lou the French on the Block
4007 W. Riverside Drive      747-241-8205
www.LouTheFrenchOnTheBlock.com    LouTheFrenchOnTheBlock@gMail.com
Phone and email orders for pickup.
Delivery through Postmates or Grubhub
---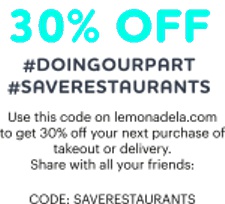 Delivery • Curbside Pickup
Lemonade Catering
4400 W. Riverside Drive 818-841-3900
30% off using this code: SAVERESTAURANTS
Online ordering on: lemonadela.com, postmates.com, grubhub.com, seamless.com, doordash.com
---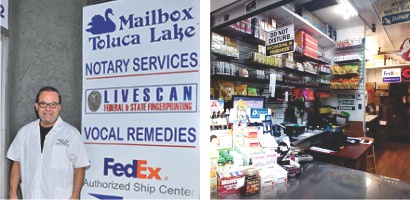 Delivery • Pickup
Mailbox Toluca Lake
10153 1/2 Riverside Drive             818-505-9350
www.MailboxTolucaLake.com   Jonathan@MBTolucaLake.com
Essential needs for protection. Sanitizer, gloves, toilet tissue and all the paper products. Natural remedies. We are expecting 1000 N95 masks sometime next week.
---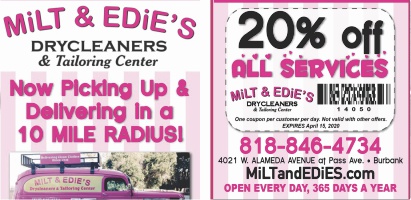 20% Off  • Picking up & Delivery • Custom Made Masks
Milt & Edie's Drycleaners
4021 W. Alameda Ave.     818-846-4734
www.miltandediesdrycleaners.com
Picking Up and Delivery
---
O. C. Skin Secrets
www.OCSkin.Net 818-761-5965
I'm working on new ways to offer yummy facials by attending online classes. My husband and 19 year old son are having a blast being pampered with all my new services and products.
If you would like to purchase eCards or beautiful hand made Gift Cards for friends and family, please call me or use this link to purchase. One way to help is to donate a gift card to your school teachers, nurses, Mother's Day and care givers. They would love that! I will be in my office twice a week for product pickup and preparing deliveries in the local area of Toluca Lake or West Hills.
---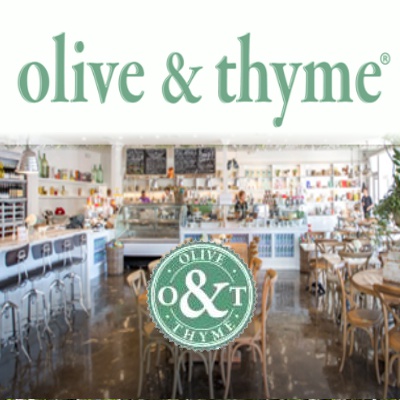 Delivery • Curbside Pickup • Takeout
Olive & Thyme
3821 Riverside Drive 818-557-1560
www.OliveAndThyme.com info@OliveAndThyme.com
Gourmet Cafe and Marketplace. Online and telephone orders, breakfast, lunch and full service dinner.
---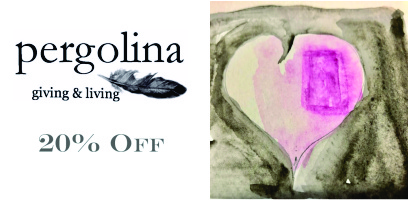 We all agree that we are unsettled
hard to focus can't think straight….or we have cleaned our homes from top to bottom… so now what
PERGOLINA can calm your sweet souls open the pink door…….
we have beautiful candles, lotions, bubbles for your bath, throws, scarves,
jammies, robes, jewels and well you know she has magic and open arms. We can mail birthday, Easter, Passover, Anniversary, New borns, or an I just love your face GIFTS
so go see PERGOLINA.COM there is an automatic 20% on your whole order at checkout and we now offer delivery for you locals at check out go to discount and use the riverside dr box
WE WILL SURVIVE THIS TOGETHER.  and PERGOLINA NEEDS YOUR HELP
---
Outdoor Seating • Pickup • Takeout • Mail Order
Priscilla's Gourmet Coffee, Tea & Gifts
4150 Riverside Drive    818-843-5707    www.PriscillasCoffee.com
We have outdoor seat outdoor seating again! We are ecstatic! We will open up the inside Saturday, June 6th. Woohoo! Online and Telephone Orders for pickup.Orders of 2 pounds or more of coffee beans-Free same day delivery (orders before noon, otherwise next day) in Toluca Lake, Studio City, Sherman Oaks, and Burbank. Free postage on all mail orders 2 pounds or more anywhere in the USA.
---

Online Lessons
Rainbow Warrior Martial Arts
www.RainbowWarriorMartialArts.com 818-269-4548 awj7625@yahoo.com
Free Consultation and 50% savings on Private Lessons. Online lessons available.
---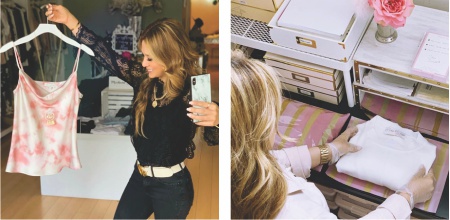 With these uncertain and scary times we understand shopping is not on everyone's mind but we are here to bring you a smile.
We are a small business and just like every small business, need our community's support! We ask that when you're shopping online, don't forget about us! We have currently updated our website with new spring arrivals!
We are also offering FaceTime shopping, which is a virtual experience where one of us will walk you through the store and help you choose your newest spring look! We miss seeing everyone's faces and hope we can see you soon! Until then…happy online shopping!
---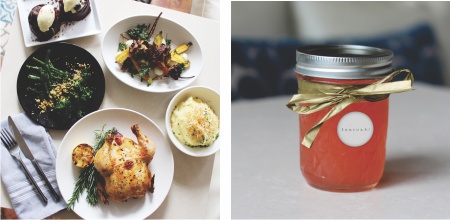 New Hours: Wednesday-Sunday 12-8pm
You asked and we listened. We will be open for curbside pickup and delivery when you need it most! Order Dinner tonight for the whole family!
Roasted Mary's Chicken Dinner
Organic, Free-Range Whole Chicken
Roasted seasonal vegetables, potato purée, grilled broccolini, roasted chicken gravy, black forest brownie cakes
Serves about 4
$69
New Cocktails To-Go | $10 each
Self isolation doesn't have to be boring. These simple, yet delicious cocktails are available for pickup and delivery. Add ice and serve.
Quarantine & Chill: Bati Rum, Mint, Petite Cane Syrup, Lime
Flu Shot: Tito's Vodka, Campari, St. Germain, Grapefruit Bitters, Lemon, Honey
Rye Aren't You Staying Home: Rittenhouse Rye Whiskey, Amaro, Lemon, Grapefruit Bitters
Body Heat: Tanteo Jalapeño Tequila, Lime, Agave, Orange Bitters
Cabin Fever: Wheatley Vodka, Blackberry Puree, Lemon, Agave
---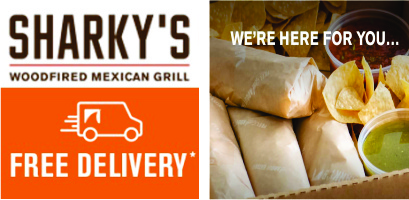 Delivery • Curbside Pickup • Takeout
Sharky's Woodfired Mexican Grill
10119 Riverside Drive        818-508-1900
www.Sharkys.com      www.TolucaTakeOut.com
Sharky's is still open and doing take-out, On-Line Ordering, and Delivery. We will also be providing Grocery/Community Support starting this weekend with produce, proteins, dry good, cleaning supplies, and essentials. We've been hit pretty hard but staying open for people and to support our staff. We started a website
www.TolucaTakeOut.com
to link to our online ordering system and to our delivery providers
---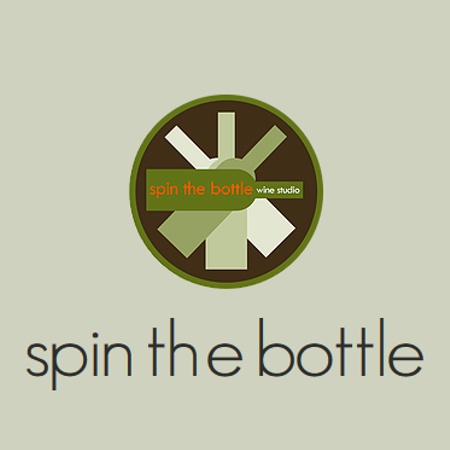 Delivery • Takeout
Spin The Bottle Wine Studio
10139 1/2 Riverside Drive
818-509-7813    www.SpinTheBottleWines.com
A boutique retail wine shop/wine bar focusing on small production artisanal wines.
---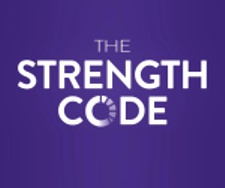 The Strength Code
Online Personal Training
www.TheStrengthCode.com    818-736-5233    Sheila@TheStrengthCode.com
One-on-one personal trainer online. Call for an appointment or visit our website.
---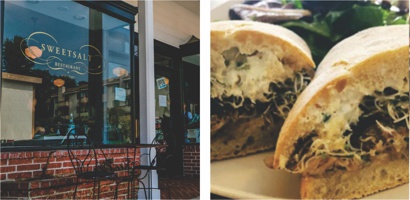 Delivery • Takeout
Sweet Salt Food
10218 1/2 Riverside Drive
818-509-7790 www.SweetSaltFood.com
A Martha's Vineyard inspired restaurant; but imagine if Martha moved to Los Angeles and got really, really into organic, local, unique eats. Our influences range not only from the East Coast, but also Latin America & Spain. Run by Head Chef Alex Eusebio, we provide gourmet sandwiches, salads, soups, and entrees.
---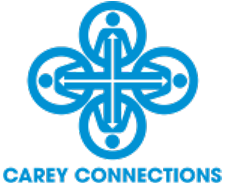 Promoting Pickup & Delivery
Carey Connections
www.CareyConnections.com 415-562-4190
Carey@CareyConnections.com
Helping support local restaurants by creating attractive landing pages, websites and promoting online ordering, pickup & delivery orders through Yelp, Facebook and Instagram. As a result, restaurants have successfully increased pickup and delivery sales which have offset the loss of dine-in patrons! If you're a restaurant owner or other local business needing to pivot your marketing strategy contact me.
---
Also visit the Chamber of Commerce Business Directory and
ask local businesses about their current hours and services.
Toluca Lake Chamber of Commerce