Toluca Lake Chamber of Commerce Board of Directors Request
It Takes a Village to be a Village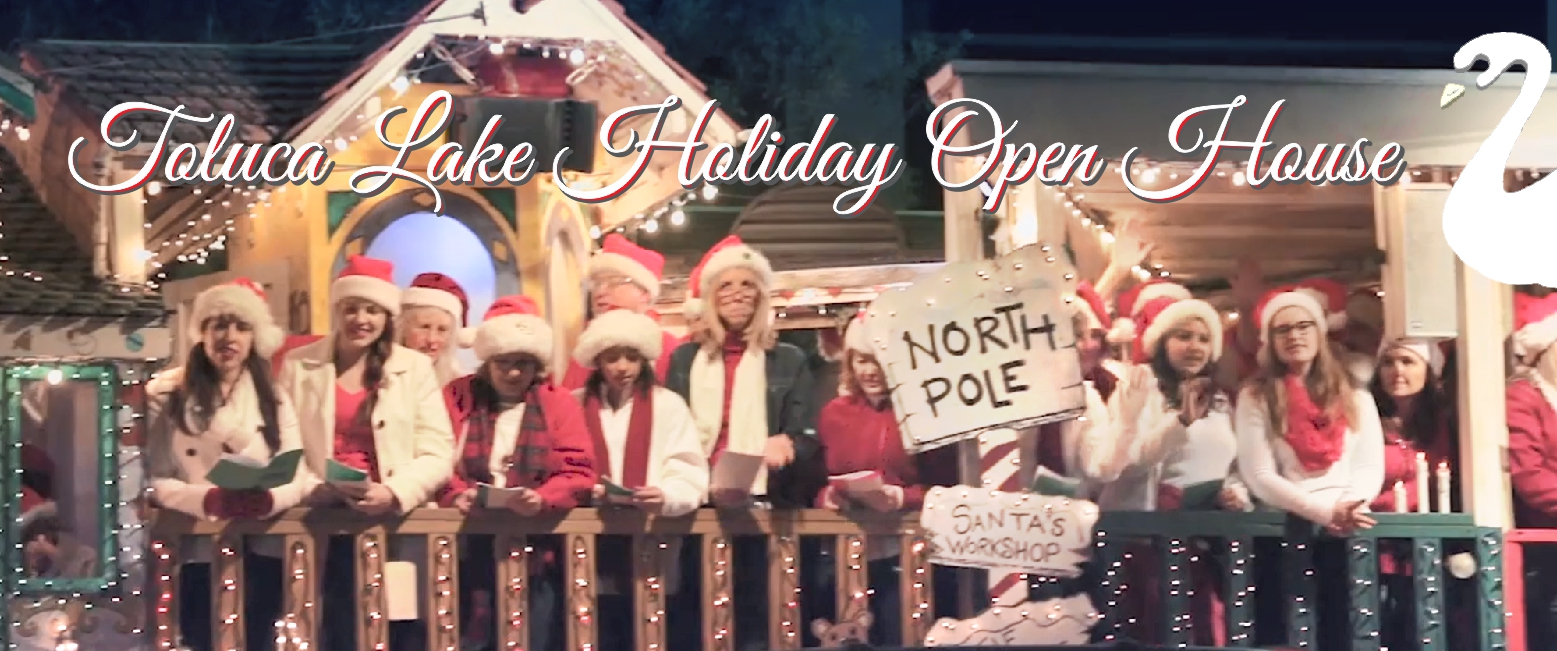 Dear Business Owners,
Every year, the Toluca Lake Chamber of Commerce celebrates the beginning of the holiday season by producing the Toluca Lake Holiday Open House for you, the merchants. We know the joy it brings to our community and visitors. Year after year, we continue to add festive sparkle, live music, visits with Santa, and the lighting of our holiday tree. We are also very proud of our donations to The Marine Toys for Tots Program, Toluca Lake Elementary School, and Firefighter's Widows Fund.
This year, we want to dazzle once again and make a lasting memory within our community. In order to maintain a quality event, we are asking for our "Business Angels" to help us out. Your business name, and sponsor level will be printed on the Sponsor Boards placed along Riverside Drive the night of the Holiday Open House, as well as posters distributed to all Toluca Lake Chamber business members and on The Toluca Lake Chamber website. If you would like to sponsor a specific element of the evening, please let us know!
All of us at the chamber appreciate your help in sponsoring this wonderful event for our village and at the incredible level we strive for every year! Thank you for your generosity and see you on the first Friday of December!
$1,000  The Almighty Sponsor
$500  Platinum
$200  Gold
$100  Silver
$75  Bronze
Please make checks payable to TLCC and mail to:
Toluca Lake Chamber of Commerce
PO Box 2312
Toluca Lake, CA 91610
Sarah Cioni | Belle Terre Floral | Chairperson 818-445-0998
Paulanna Cuccinello | Pergolina | Co-Chairperson | 818-508-7708