by Sophia Islas |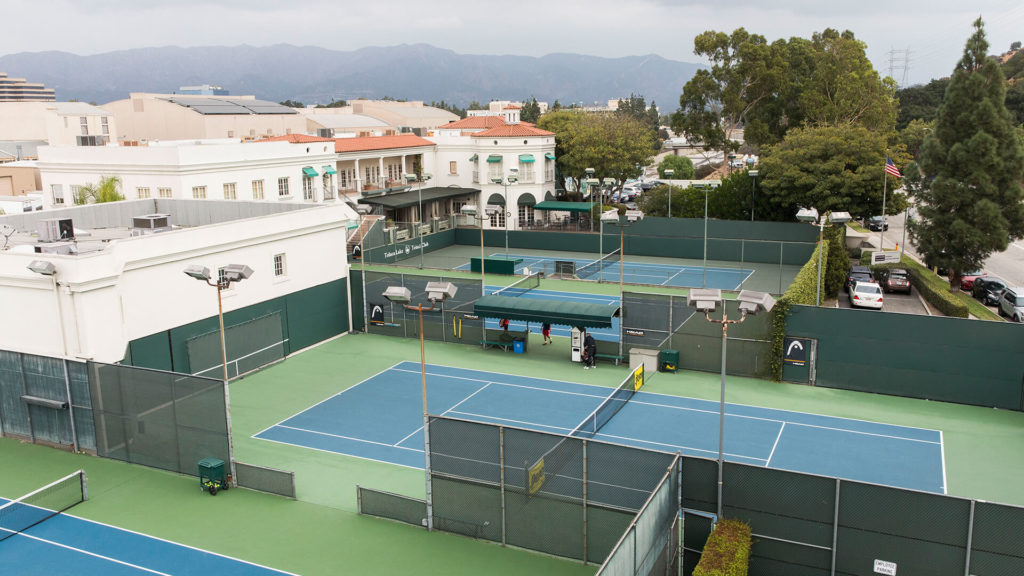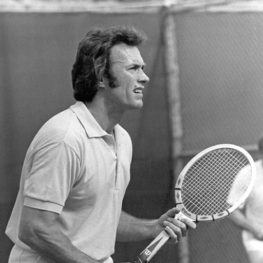 Considered one of the area's hidden gems, the private Toluca Lake Tennis and Fitness Club — situated near the base of the Hollywood Hills and adjacent to major studios — mimics Toluca Lake's small-town feel by providing members a welcome escape from the hustle and bustle of its surroundings. Its founders envisioned a space that encouraged a healthy lifestyle, friendly competition and, most importantly, a sense of community. Forty years and counting, the club is fulfilling this goal, and its journey from tennis club to recreational mainstay is now a special part of Toluca Lake's storied history.
Idea Man
Longtime resident, real estate mogul and tennis aficionado the late Paul Ramsey set out to build the Tennis Club in 1974, seeing a need for such a facility in Toluca Lake. In the '60s, Ramsey had helped establish and run the prestigious Ramsey-Shilling real estate agency, and by the '70s, he was primed to break ground on a venture that would, according to the club's current general manager, Adam James, realize Ramsey's vision of "creating a fun place for the people of the community to play tennis, hang out and have a drink."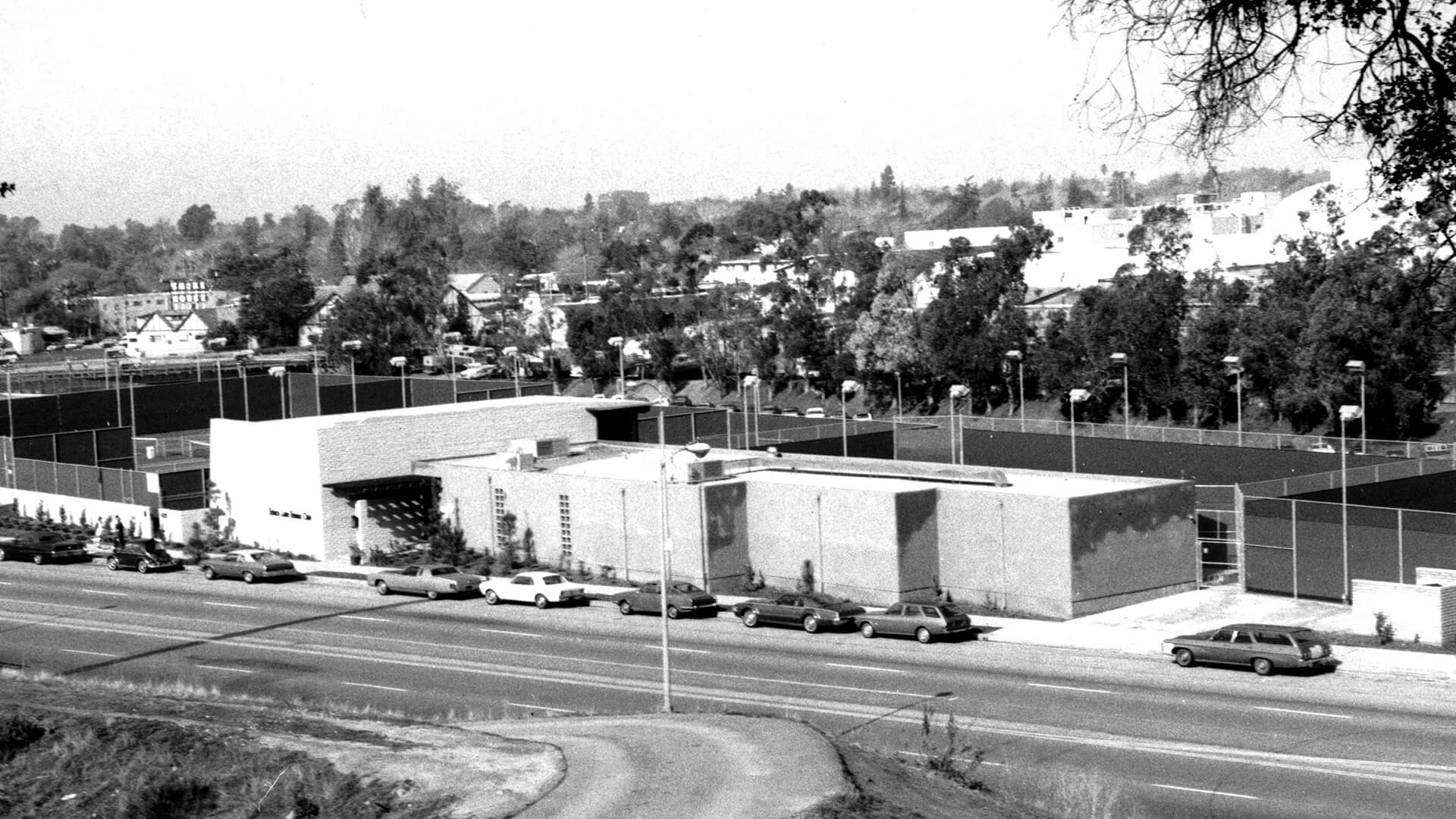 Celebrity Playground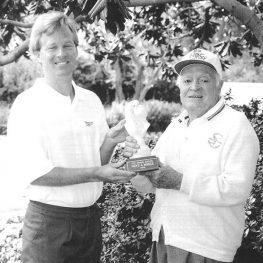 With his real estate background, Ramsey was well equipped to handle the business side of procuring the property and overseeing construction of the Tennis Club facility. To build out the tennis program, he tapped Hollywood producer and respected athlete Wendell Niles Jr. as the club's co-founder. Outside the studio, Niles was in demand as a playing partner by both pros and celebrities. In a 1971 Sports Illustrated article, he confirmed that he received a whopping 20 invitations a week to play tennis, qualifying that he usually only accepted four — from Dinah Shore, Robert Evans, Charlton Heston and Jennings Lang.
Niles' experience organizing celebrity tennis tournaments served the club well, and he liked to get in on the action, too; he and Heston had a history of partnering up to dominate tournaments such as the Motion Picture Industry Tennis Doubles Championship, which they won in 1970. Niles also helped create the prestigious Monte Carlo Tennis Tournament in 1974, which he produced alongside close friend Princess Grace of Monaco.
Thanks to Niles, the club became a haven for the Hollywood elite. Celebrities often dropped by to break a sweat in between filming, participate in tournaments or take private lessons. The court soon became an arena where agents negotiated business deals, stars showed off their athletic prowess and, in the end, everyone socialized over a round of post-game cocktails.
Ramsey's ties to business and civic community circles brought in an additional well-heeled clientele. This base of exclusive members contributed to the club's immense success in its formative years. However, it wasn't long before the Tennis Club grew to include the community at large and became reflective of Toluca Lake as a whole.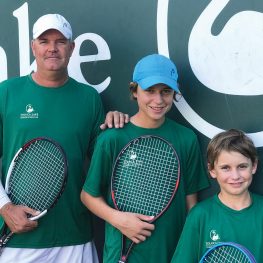 New Era of Expansion
By the '90s, the club's growing list of members signaled the need for expansion. Ramsey recruited his son, architect M. Paul Ramsey, to design a larger building and additional tennis courts, offices, a members' lounge and a pool. The new design was based on the popular Mediterranean revival style, perfect for the Southern California climate. "Arches and pillars promote openness, so on warm days, a breeze can be felt through the outdoor pathways," says James.
Along with a new look and feel came changes in ownership. By 1991, Ramsey was the sole owner, but he wasn't alone for long. A meeting with entrepreneur Randy Landsberger in 1993 shifted the club's future. Marie Landsberger, Randy's wife and the club's current director of group fitness, says that the meeting between the two was fate.
One day while riding his bike along Forest Lawn Drive, Randy observed the club's remodeled exterior. He entered and asked to speak directly with Ramsey, Marie recalls. "I have this vision. I want to put a gym here," Randy said. Ramsey responded, "Well, that's so funny. I want to put a gym in here, too … but I don't know the first thing about the fitness industry."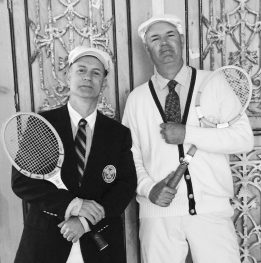 The fitness-minded Landsbergers were well-versed in the industry from a consumer standpoint. They had tried many commercial gyms, but found them impersonal. Frustrated, they wanted to create and invest in a boutique fitness center that catered to Toluca Lake, just as the Tennis Club had. After the meeting between Randy and Ramsey, Marie remembers her husband telling her, "This is it! This is the place that's going to create that community."
Randy, along with entrepreneur and friend Paul Philo, entered into business with Ramsey, and together they created the Sports Club, the strength and conditioning component of the club. Like the Tennis Club, the Sports Club quickly gained popularity by offering advanced workout equipment and personalized, private training programs. Members of the tennis side would join in on the fitness side, and vice versa, dissolving the boundary between the two entities. The new fitness membership spiked, calling for yet another expansion in 1999. A 4,000-square-foot building was erected to house a group exercise room, and cardio and spin studios. In 2002, the two sides of the club officially merged, offering a package deal for both.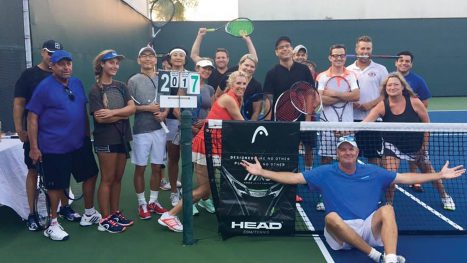 The new building enabled the club to develop its highly regarded group exercise program, which serves as a one-stop boutique gym accommodating busy lifestyles. Over the past 10 years, Marie has built the program into its current iteration by offering a dynamic range of in-demand classes such as yoga, spin and boxing. A self-proclaimed "class girl," she champions the power of group workouts for their emphasis on bringing people together as a unit to motivate and inspire one another to reach their fitness goals. The program also continuously builds the community that Marie and her husband wanted. "Classes make people feel more connected to the club," she says.
Marie and James often hear members talk about the profound impact the club has had on their lives. James recalls meeting a young couple who felt displaced in the fast-paced environment of Hollywood, but found a "true community" at the club and were able to create lasting friendships with numerous people. Marie sees moms taking classes together, James recalls a wedding of two members that took place at the club, and both Marie and James have watched many children grow up over the years. The club also gives back, hosting — among other events — its Team Tennis Charity Challenge, which raises funds for a select charity each year.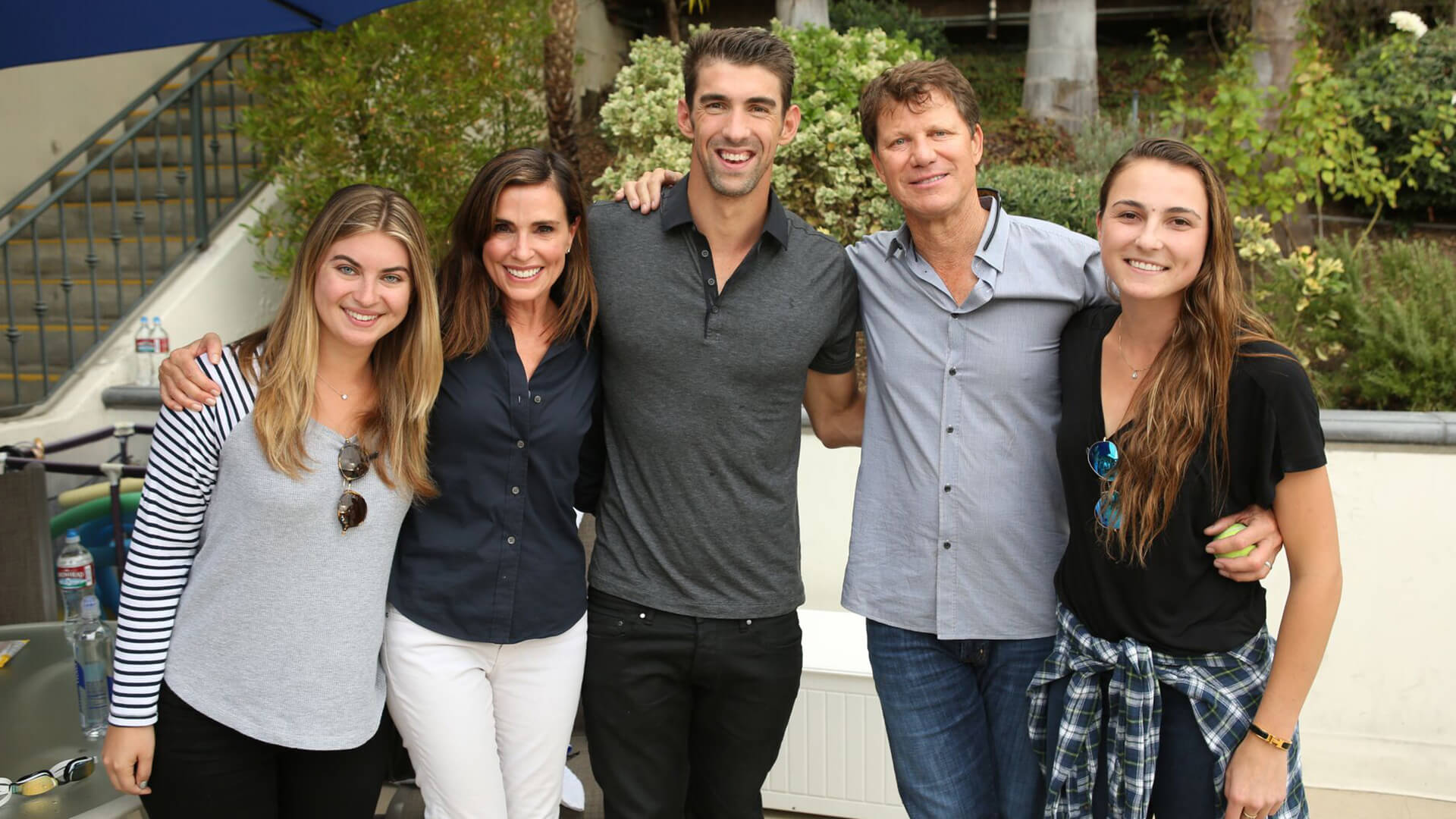 Building on Tradition
In 2013, Ramsey, Randy and Philo renamed the facility the Toluca Lake Tennis and Fitness Club. Today, James says the club is becoming less of a hidden gem and more of a sought-after fitness experience, through its continued innovation that nonetheless respects its roots. Old Hollywood charm, world-class tennis coaching, cutting-edge facilities and group exercise classes are behind the club's high-profile membership and waitlist.
Past and present owners visualized a space that connected people through their love of tennis and fitness, and the club continues to build on that legacy. "We have so many wonderful people here, so we've built the community that we envisioned," Marie says. "I feel like we really fulfilled our dream and the dream of our founders."