City Attorney Mike Feuer Will Appear at SCRA Meeting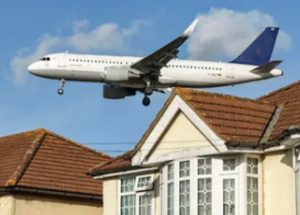 Please mark your calendars and join us at the upcoming meeting with City Attorney Mike Feuer, hosted by the Studio City Residents Association!
When:  May 14, 2019
Where:  Bridges Academy (3921 Laurel Canyon Blvd, Studio City, CA 91604 818-506-1091)
Start Time:  Refreshments at 7:00 p.m., meeting at 7:30 p.m.
Numbers matter to politicians and having an extremely large group of concerned constituents attend is critical to furthering our efforts to end these flight paths now.
City Attorney Feuer has committed his support to our community and clearly recognizes this devastating flight path is a significant problem, so please come and let him and his office know you appreciate his hard work. He visited Carpenter School and saw first-hand the endless low altitude fly-overs. He co-authored a letter to the FAA with the Mayor demanding answers to our current suffering. He also assigned a "point-person" on his legal team for this issue and retained nationally recognized aviation specialists as outside counsel.
We must also impress upon him we need his help, right now, because our community is currently suffering from significantly increased low altitude jet incursions over our homes and schools due to Burbank Airport's OROSZ and SLAPP procedures.
City Attorney Feuer, and the City of LA, must continue to apply significant pressure on the FAA to act without delay and minimize the significant and devastating impacts of current departures while the Environmental Assessment is under way.
Thank you for your continued support!
UPROARLA
Thanks for being part of our group and your continued support! Please feel free to reach out to us with any questions, we'll be happy to answer when we can! If you want to be removed, just reply to this email. You can also find out more information or join us in social media (links at the bottom of the email):