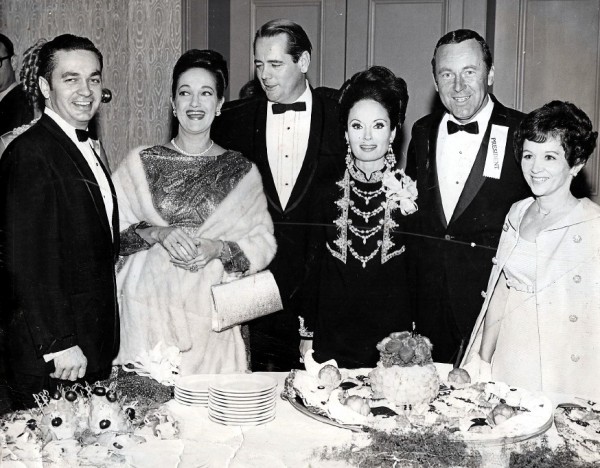 Thank you to Richard Bogy who has preserved this photo sent to him by
Rickie Stambaugh. It was taken at the Chamber's installation of officers banquet on February 15, 1969.
From left to right are James Potter (City Councilman), Dorothy Lamour ("movie queen" and co-star of the Hope-Crosby "Road Pictures"), Ed Reinecke (Lt. Governor of California), Ann Blythe (Movie Queen – Oscar nominee for Mildred Pierce), Chamber President John Broughton and his wife June.
Ann Blythe served as Honorary Sheriff and Dorothy Lamour was our "Ambassador of Goodwill." Both lived in Toluca Lake; Dorothy on Placidia Avenue and Ann on Toluca Estates Drive.