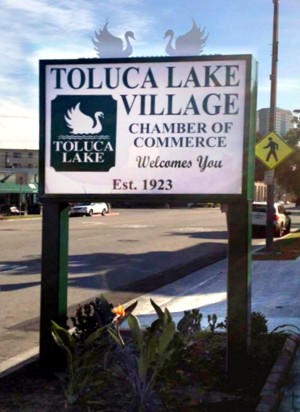 Thinking of joining the Toluca Lake Chamber of Commerce? Businesses and Residents are welcome. You do not need to reside in or have your business in Toluca Lake. Our surrounding neighbors are also welcome! Businesses will have an opportunity to showcase their services while residents may participate in merchant discounts and be involved in community programs and services.
Please note that joining the Chamber allows you to be as involved as you want to be. You will not be obligated to attend meetings or host benefits etc. Members may choose to be listed on the website or opt-out. This option is available on our Online Membership Form.    
Below are some of the great benefits of becoming a member of the Toluca Lake Chamber of Commerce:
Monthly Merchant Open House– Open to the public, this is an opportunity to showcase your business to local residents and businesses. The Chamber will help promote your "Open House" through advertising in the Tolucan Times,  an email blast to over 500 contacts and the Chamber's Website, Facebook page and several other social media avenues.
Member-to-Member Discount Program– From restaurants to pet grooming there is a discount for Chamber Members from your local merchants!  Promote your business by offering a discount to other Members!
Receive our Monthly Newsletter– Featuring news you can use around town!
Email Blasts– Promote your business through our Member and Nonmember expansive email list.
Merchant Neighborhood Watch- Participate in the watch program, which is part of the Toluca Lake Neighborhood Watch. (This is part of the Greater Toluca Lake Neighborhood Council Public Safety Committee)
Two Ways To Join

Types of Membership

Annual Dues

            

Resident /
Non-Merchant

$40.00

 

Non-Profit Membership

$40.00

 

Business Membership

1 – 25 Employees

$125.00

 

26 – 50 Employees

$150.00

 

More than 50 employees

$250.00

 

* Associate Membership

$50.00

 

An Associate Membership is an individual listing of an employee of an existing member company.

  
Each application is reviewed by the Chamber's Board of Directors at the following monthly Board Meeting. Only after your application has been approved, will you be listed in the Chamber's business directory. You will then receive a Welcome Letter from the Chamber, your Chamber Member plaque, small poster for framing, and window decal.